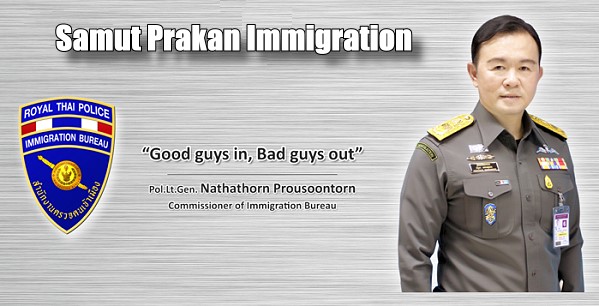 Welcome to the website for the Immigration office in Samut Prakan in Central Thailand. We are open from Monday to Friday. Opening hours are 8:30 a.m. to 4:30 p.m. We are closed for lunch break from 12:00 p.m. to 1:00 p.m.
Starting in March 2016, you could be blacklisted from returning to Thailand if you overstay your visa. Make sure you are legal. Click here for consequences or watch the video below:
If you are inconvenienced in any way, please contact the superintendent of Samut Prakan Immigration on 02-395 0029 Ext. 12 or 14.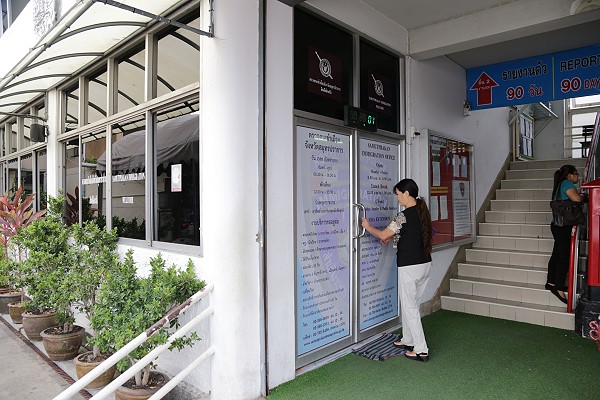 UPCOMING HOLIDAYS: Samut Prakan Immigration will be closed on these dates: 22nd February, 6th April and 13th-15th April 2016.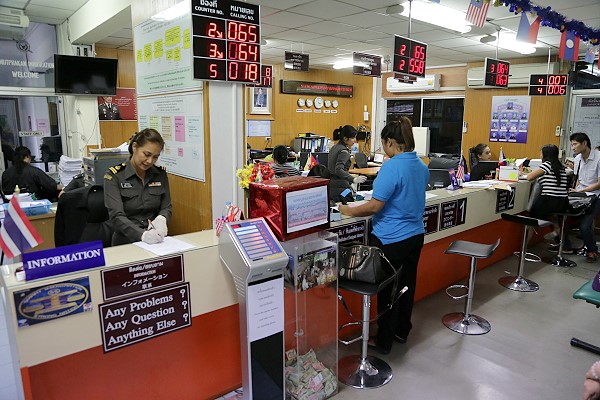 QUICK NOTICES:
90 DAY NOTIFICATION: The office for 90 Day notification is on the second floor. You will find, that towards the end of the day it will be less crowded. If you have all your documents in order, you should be in and out within 5 minutes. You need to fill out the TM47 form and bring photocopies of the following pages in your passport. In addition, you may be asked to show proof of address. So, please prepare a photocopy of your house registration or rental contract.
Front page showing name / surname / Passport No., etc.
Current visa
Last entry stamp of immigration
Last extension of visa
Photocopy of departure card TM.6
RE-ENTRY PERMIT: You need to fill out the TM.8 form. Then bring to the Immigration office your passport, a 4×6 passport photo and 1,000 Baht for single re-entry and 3,800 Baht for multiple entry.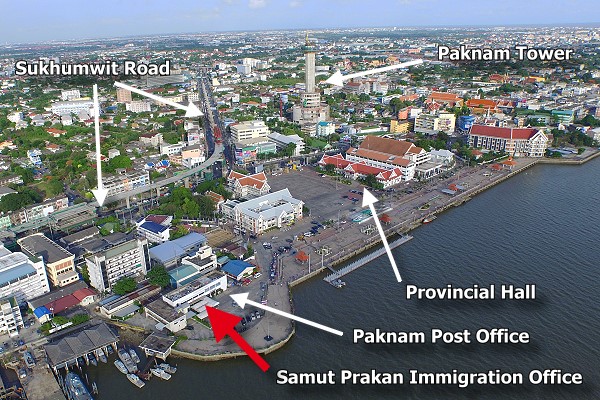 Samut Prakan Immigration office is on the waterfront in Paknam. It is in the same area as the Provincial Hall, City Hall and Paknam Post Office. Click here for a map.