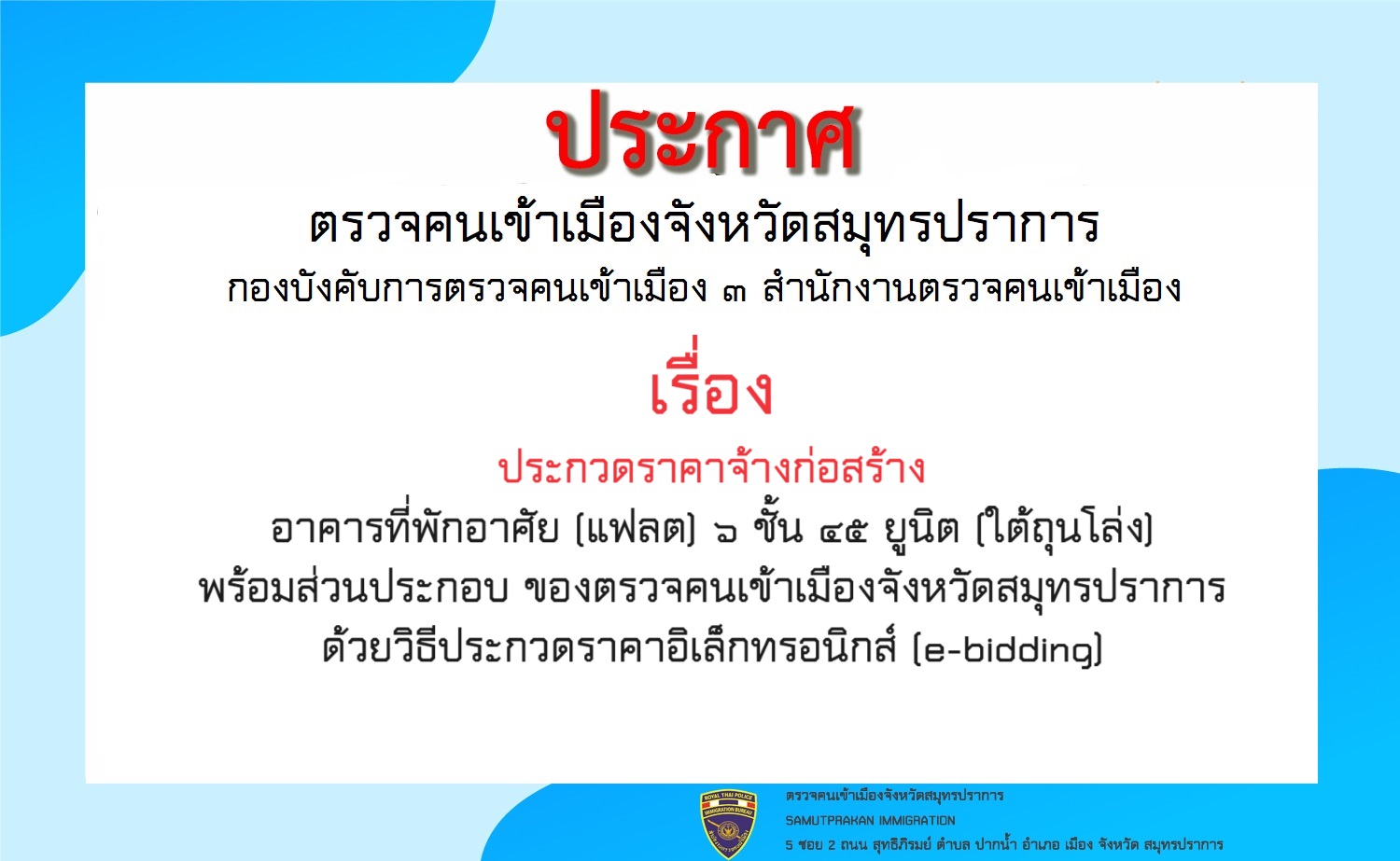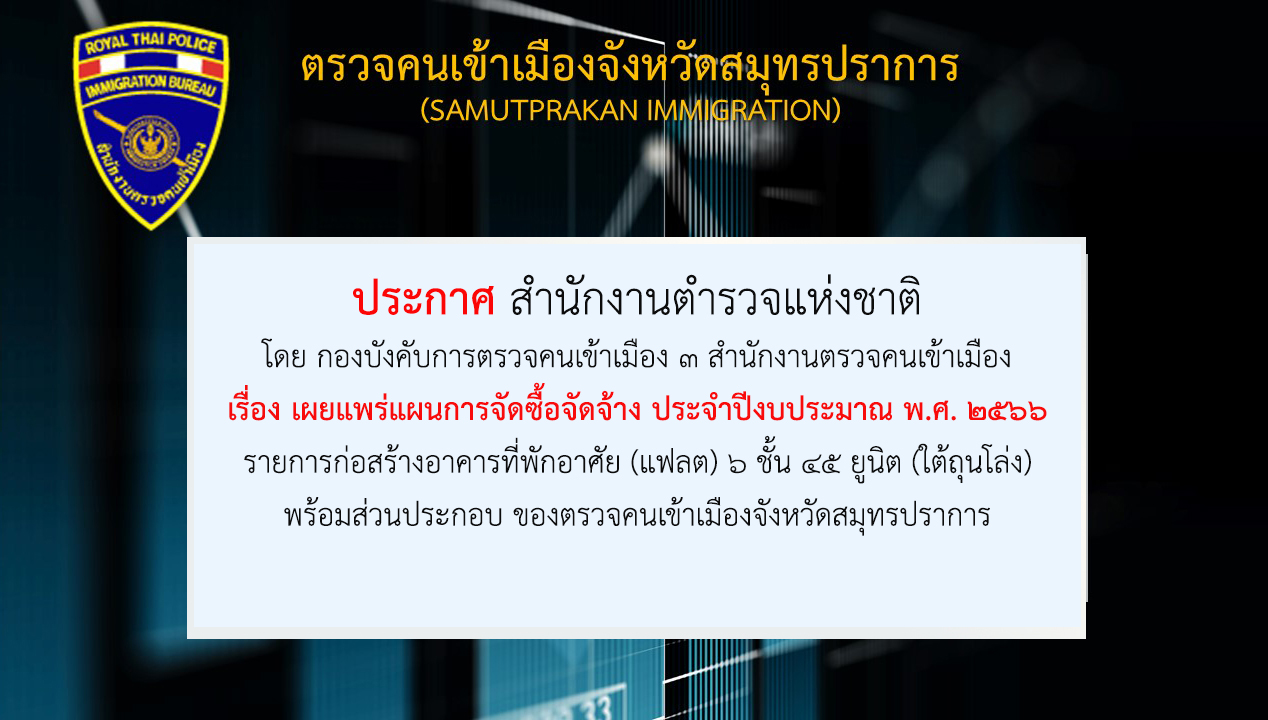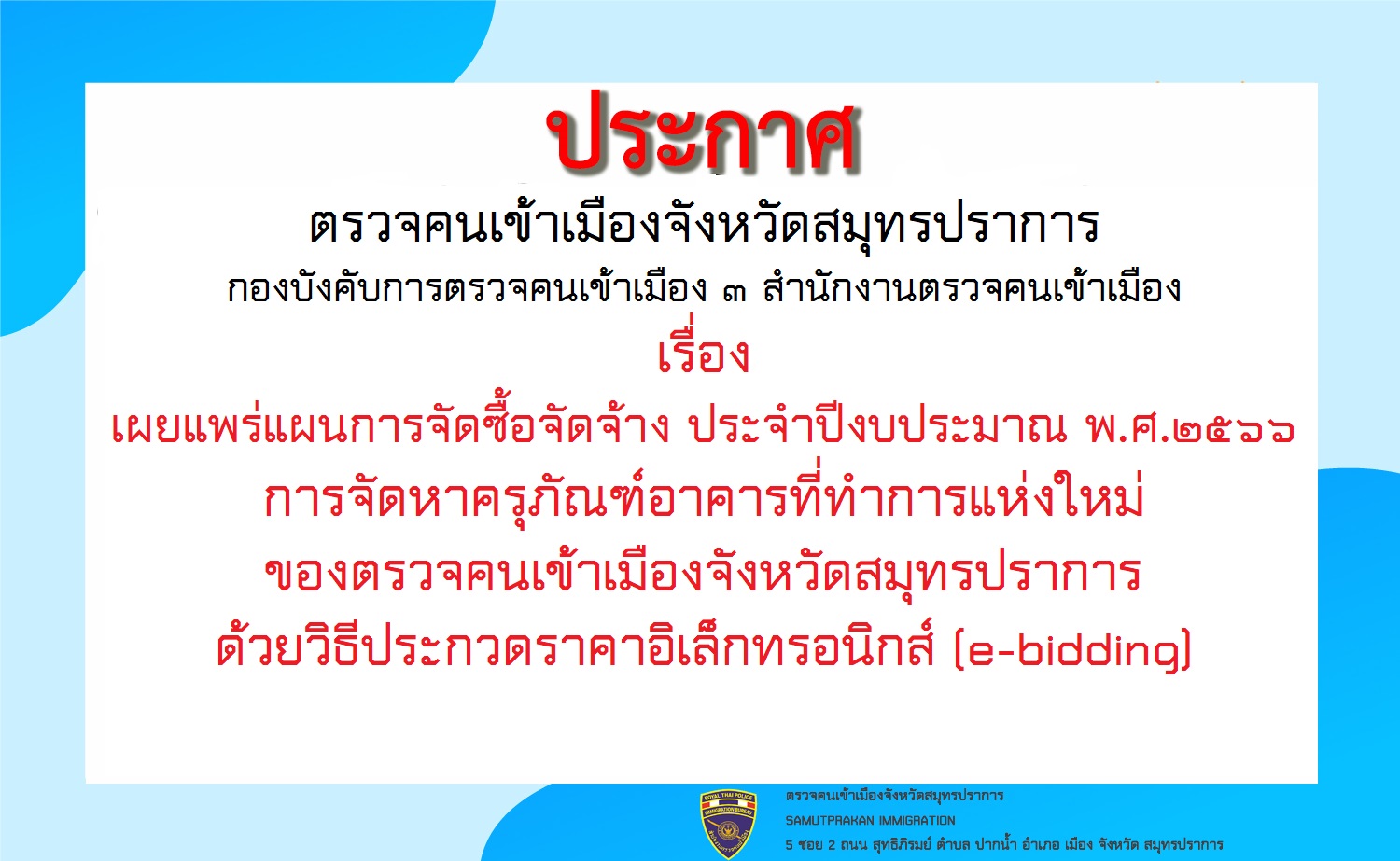 90-Day Online Reporting Immigration Bureau
การรายงานตัว 90 วันออนไลน์และจองคิวออนไลน์
ของสำนักงานตรวจคนเข้าเมือง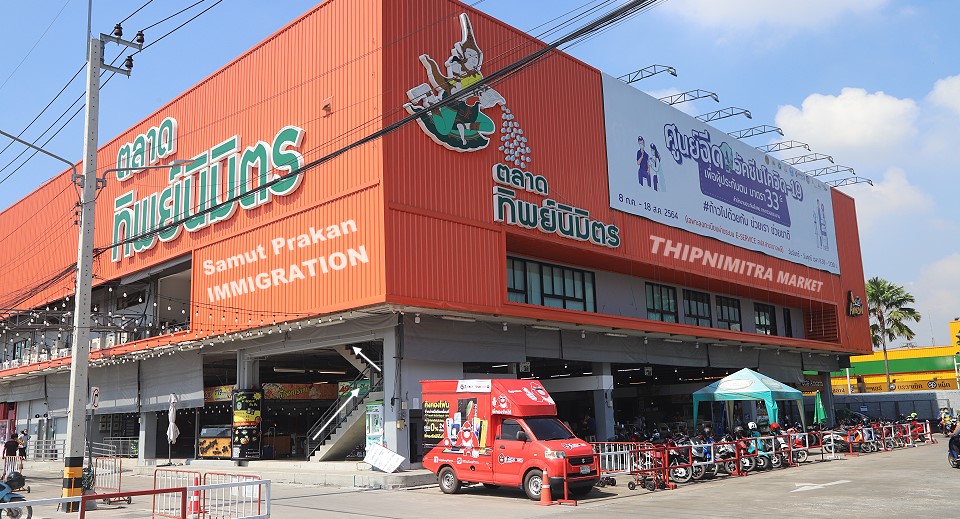 Samut Prakan Immigration has temporarily moved to
Thip Nimitra Market in Bang Phli while a bigger and better building is being built in Paknam. We apologize for any inconvenience that this may cause. ตรวจคนเข้าเมืองจังหวัดสมุทรปราการ ย้ายที่ทำการชั่วคราวไปตลาดทิพย์นิมิตร ตั้งแต่วันที่ 20 กันยายน 2564

The new immigration office is on the second floor of Thip Nimitra Market in Bang Phli. It is in Building A right at the front. The steps to the immigration offices are on the corner. The market is on Thepharak Road opposite Bangplee Hospital. If you are coming from Paknam, you have to do a U-turn after Big C and then the market is on the left. There is ample parking around the back.

We are open from Monday to Friday. Opening hours are 8:30 a.m. to 4:30 p.m. We are closed for lunch break from 12:00 p.m. to 1:00 p.m. For your convenience, we have two waiting areas. One of them is outside. Onsite services include photocopying and picture taking. There is also a food court and rest rooms.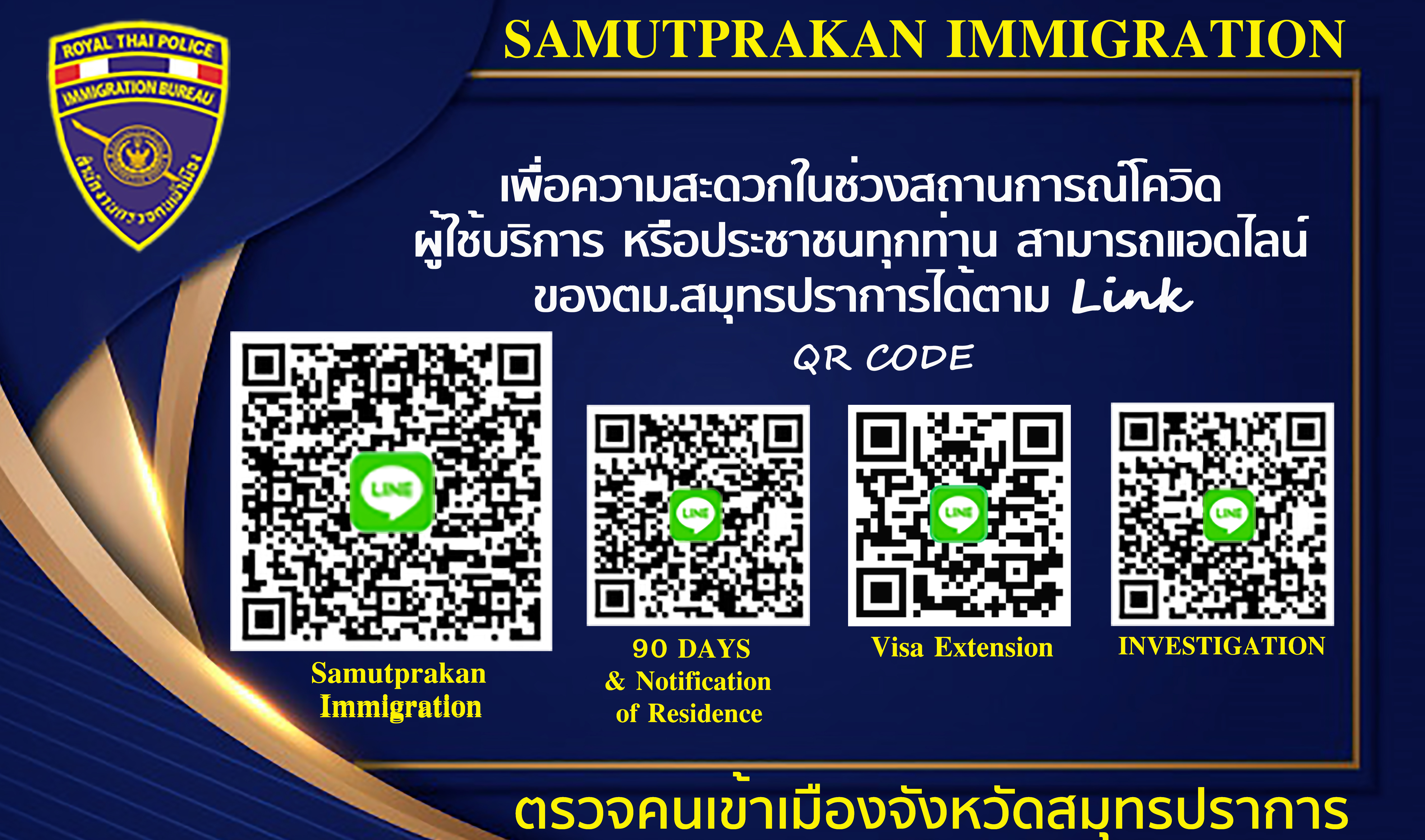 You can now also contact us through the LINE messaging app by scanning the QR Codes above or clicking on the links below. Once added, you will find more information in the menu section. เพื่อความสะดวกในช่วงสถานการณ์โควิด ผู้ใช้บริการ หรือประชาชนทุกท่าน สามารถแอดไลน์ ของตม.สมุทรปราการได้ตาม Link QR CODE
* 90 Day Reporting and Notification of Residence  https://lin.ee/f5T3wYd
* Visa Extension https://lin.ee/g2x1pXI
* Investigation https://lin.ee/vMgoyrS

Inside the building, please do not sit close to each other and wear a mask at all times. If it is crowded and you are waiting for your passport and documents to be returned, we may ask you to wait outside. We thank you for your cooperation.
If you are inconvenienced in any way, please contact the superintendent of Samut Prakan Immigration
– Extension Division
Tel. 098-321-1178, 065-9951178
– Labours of Three Nationalities
Tel. 095-095-1178
– 90 Days
Tel. 063-187-1178 , 098-291-1178
QUICK NOTICES:
90 DAY NOTIFICATION: You will find, that towards the end of the day it will be less crowded. If you have all your documents in order, you should be in and out within 5 minutes. You need to fill out the TM47 form and bring photocopies of the following pages in your passport. In addition, you may be asked to show proof of address. So, please prepare a photocopy of your house registration or rental contract.
Front page showing name / surname / Passport No., etc.
Current visa
Last entry stamp of immigration
Last extension of visa
Photocopy of departure card TM.6
RE-ENTRY PERMIT: You need to fill out the TM.8 form. Then bring to the Immigration office your passport, a 4×6 passport photo and 1,000 Baht for single re-entry and 3,800 Baht for multiple entry.